"It is not an ideal situation to be a parent and have children who use drugs. Two of my children strip naked and scratch themselves; their pants look like they have been drenched in oil, and their heels are black like they have been smeared with mud. The person who made drugs and brought them to East London cursed us," said an elderly woman who was part of the march that presented a petition to California on Wednesday.
The 67-year-old woman, who does not wish to be identified, says that she joined the march from Duncan Village to this street in East London on foot because she wants to see California shut down.
California is a place where many foreign nationals reside and is renowned for its drug trade and open one-hour prostitution rooms for women.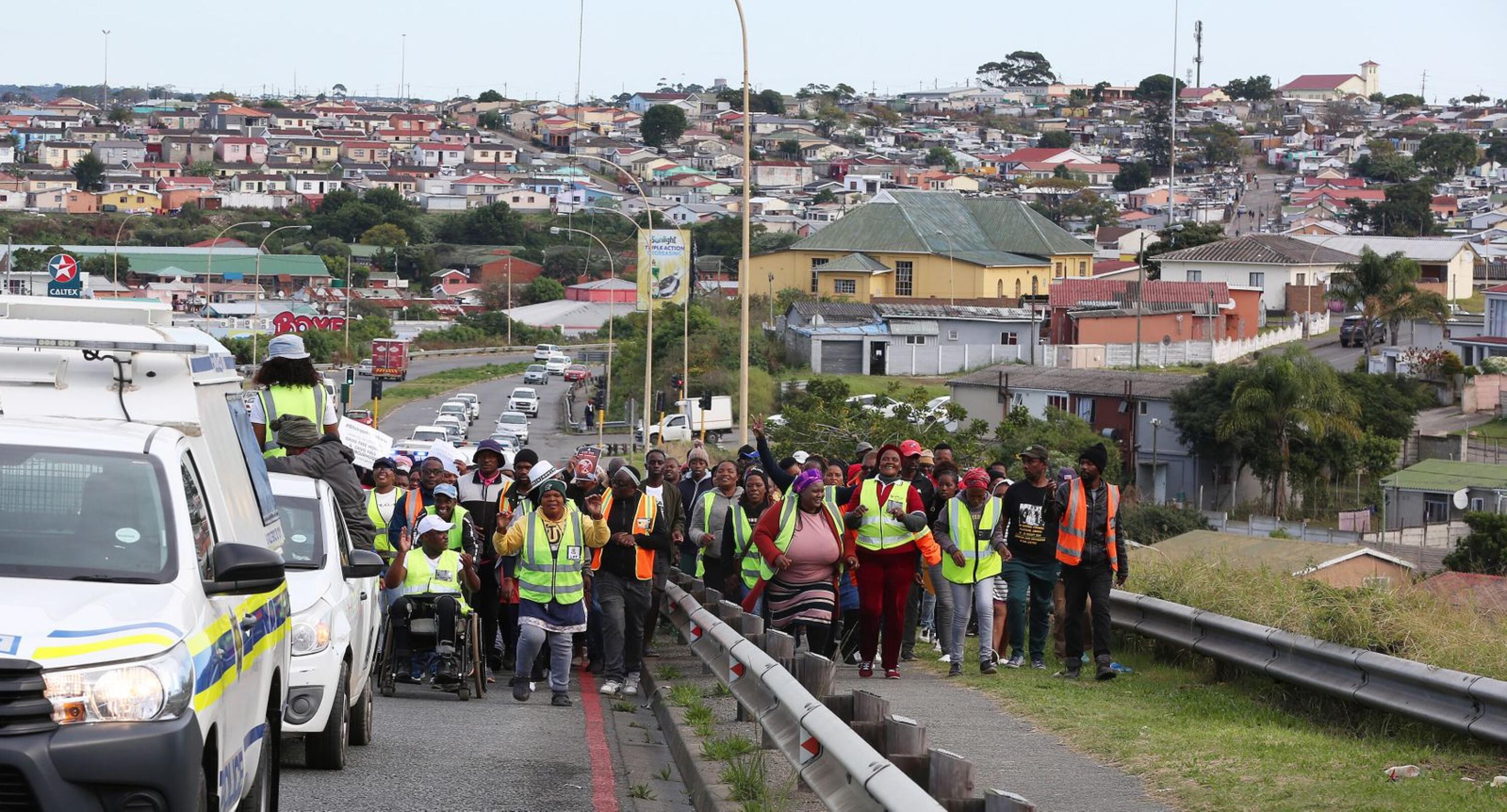 One of the parents, who works as a fruit vendor on the streets of East London, says that she has five children, two of whom are drug users. Both the 2007-born child and the child who completed grade 12 use drugs, she says. When one of her children completed high school, the fruit vendor says that she thought it would improve things at home, but instead, things got worse.
"When I saw a lot of people and learned that they are residents fighting for the closure of this place that is notorious for corrupting our children with drugs, I got up and left the table unattended because this place affects me as well," the vendor explained.
Organisations like Action SA and PAC marched to the street where California is located in town, along with residents and their Community Policing Forums (CPFs) from Duncan Village, Scenery Park, and Mdantsane.
The residents agreed that the place has to be shut down since it is a very bad space where their children end up due to the presence of any form of drugs.
Laduma Sputla Salman, a member of the CPF, says that they do not have a local police station and instead use Loyt, which is far away. He added that despite the Minister of Police, Bheki Cele, visiting the region in 2017/2018, nothing had changed. He continued by saying that South Africans would never sell drugs in countries like Nigeria.
Sicelo Hewukile, a BCM activist and Forum chairman, says that the police are invisible even in residential neighbourhoods. He says that they did not go to California to engage in conflict but rather to shut down the establishment since it is killing the futures of young people and the parents who are suffering due to the conditions faced by their children.
"We will never suffer in our country. We want those who are not from here to always carry their passports with them at all times. The parent is the one who is most impacted when a child is in a bad situation. They not only kill the future of our children, but also the parents. We are aware that California has more joints in East London; this particular establishment is not the only one," said Hewukile.
The petition filed by residents calling for the closure of this establishment was accepted by Colonel Jongisizwe Manyisana, and he signed it. Manyisana requested more time in this particular case, pledging to return to the residents on July 1. According to Manyisana, the drug problem is not limited to California, but also the Buffalo City Municipality as a whole.